Interview #10 – Worakls [EN]
This week, Amnusique has decided to honor the artists of an up-and-coming French label, Hungry Music. Founded by Worakls, N'to and Joachim Pastor in 2013, Hungry Music's artistic specificity lies within the melodies of the minimal, tech house, deep house and electronica tracks it features. We have recently had the honor and privilege of interviewing the three founders of the label. (
French Version)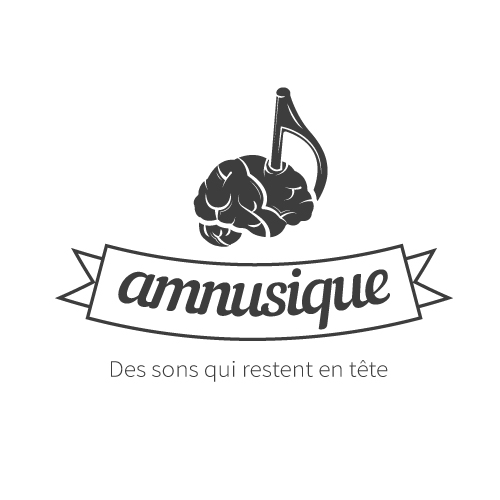 Hi Kevin, we're very proud to be able to ask you a few questions. Here's how it goes : first we will ask you conventional questions about your work, then we will ask you some less conventional and more fun questions that will help us get to know you a little better. You have one Amnesia Joker you can use anytime you don't wish to answer one of our questions. Only one artist has used it in the 9 previous interviews. Let's Go!
Can you introduce yourself to the readers who don't know you yet? Who are you, where do you come from, how old are you, when did you start making music, what's your favorite genre of music, etc…

Worakls :
I'm Worakls, 26 years old, musician. I've been playing music for 23 years. I mainly listen to classical and film music, and produce something that could be defined as a combination of these genres and electronic music. 
---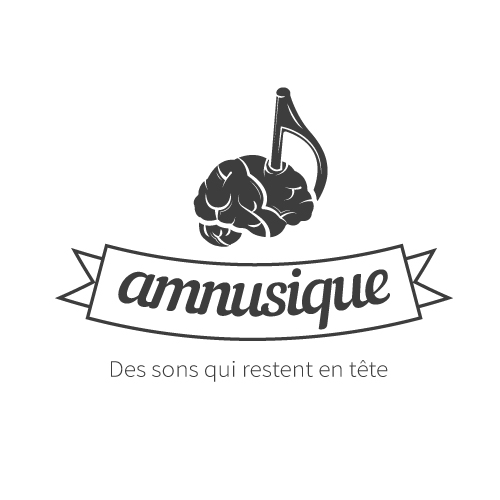 Usually we ask artists about the background of their stage names. We know that your comes from the word "oracle', pronounced in English, to which you added a "w" and an "s". We want to know about your logo, can you tell us a little bit more about it? It looks like a combination of a W and a lyre.


Worakls :
*chuckles* Thanks for saving me the burden of answering this traditional question! As for the logo, actually it's a just a W, but I think it could easily be the Rorschach (inkblot) test, everybody sees what they want, a bird, a guy with his hands up, etc…
---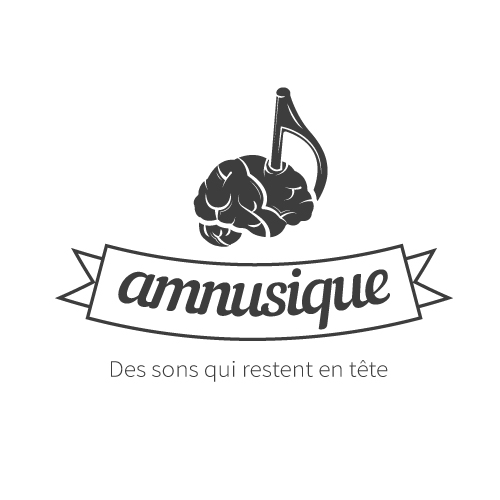 Worakls is a project you started with a friend yours. Are you still in touch with him?


Worakls :
Yes of course! He's actually a childhood friend from Paris. We don't see each other as often now given that I don't live in Paris anymore, but we keep in touch!  
---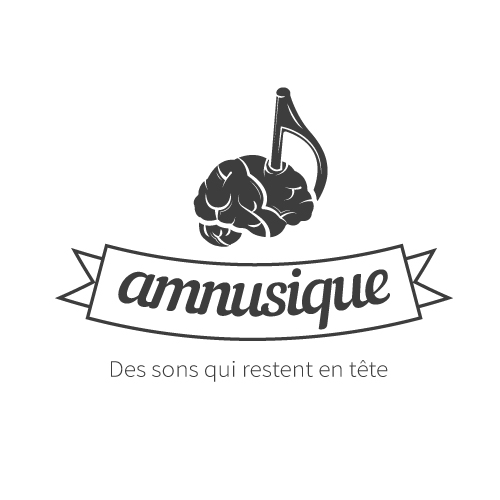 The following question is a common one to all three of you guys. What makes you unique at Hungry Music? Your styles are quite similar but there has to be a little something that sets you apart from Joachim Pastor and N'to.


Worakls :
Of course! Although our styles create a great mixture, I think that each one of us has his own style. I'd say my music is characterized by « classic » instruments: the violin, the piano, brass, etc… 
---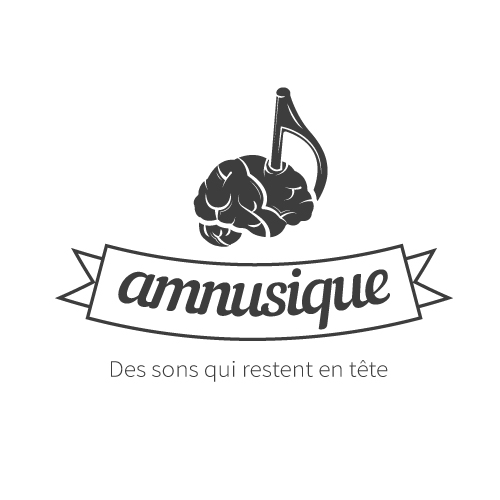 You created your own graphic identity at Hungry Music. When you release new singles, we immediately know it's you, just by looking at the artwork, with the blue to beige/brown gradients and the backgrounds. Who is in charge of choosing and managing that graphic identity?


Worakls :
We have someone in the team who takes care of that and suggested that idea when we had to choose our first artwork. We actually wanted to keep the same artistic line so that people would recognize the covers of Hungry Music at first sight. We give him images and he turns them into Hungry artwork. We needed an easily recognizable concept, and if you've noticed it then I think we reached our goal.
---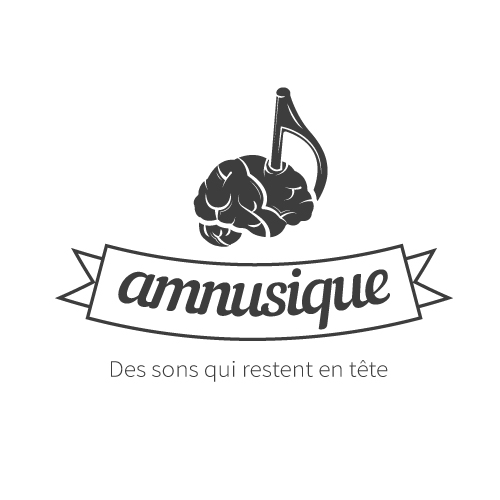 The positive aspects seem to overshadow the negative ones when you mention a career in music. Can you tell us what's the hardest part about being an artist?

Worakls :
There are many aspects you think are positive when you're not an artist, but turn out to be difficult to cope with. Travelling for instance. Flying several hours away from home to play, several times every weekend, it's very intense. More often than not, you just have 2-3 hours to rest and some 12 hours in the town where you're playing before you have to get back on the plane. So of course, you're not on holidays, you're not there as a tourist! There are other things, but I'll cut it short, because after all, I love it. 
---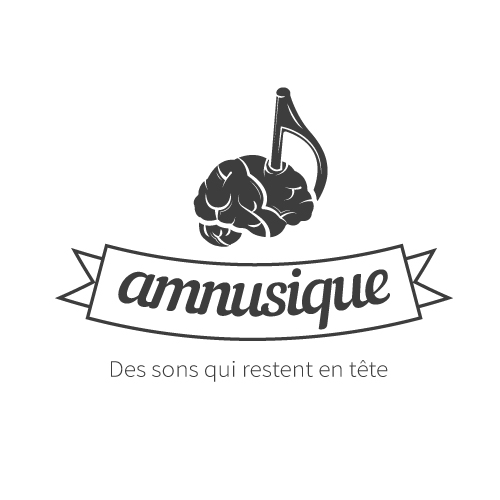 We take it you were born in a family of musicians. What do they think of your spectacular success?


Worakls :
Not exactly. My dad is a self-taught guitarist and my mom used to play a little guitar when she was younger, but I don't recall ever hearing her play. I have a brother and a sister, neither of whom is a musician. I don't know what they think of my career exactly. I think they're pretty proud of me, just as much as I am of them in their endeavors. Overall, they just want me to keep a certain balance, and I'm very grateful to them for that. We don't talk about it much, we just enjoy being with each other whenever we have the chance to. 
---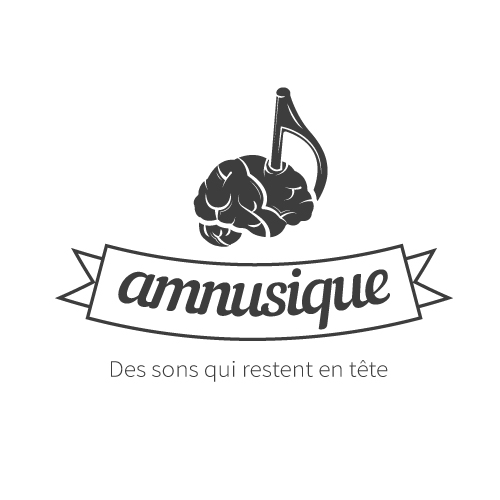 If I tell you "Thug Life", what's the first thing that comes into your mind?


Worakls :
*chuckles* Being on tour with the Hungry team! I feel like we can't go 5 minutes without someone pulling something crazy off. So when everyone starts following in, it becomes "thug"… Aight! 
---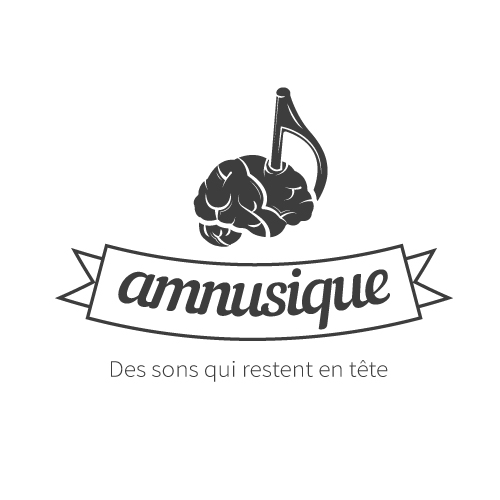 If you could have composed an existing soundtrack, which one would it be and why? We're big fans of Rob Dougan but it's tough picking just one…


Worakls :
The Matrix? Clubbed To Death?
---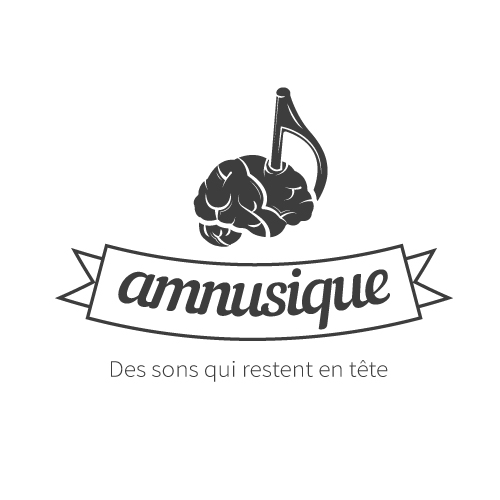 Yes! Furious Angels too… That track is just unbelievable… "Château" too. But Clubbed To Death will always be THE theme of The Matrix, with that epic piano riff.


Worakls :
It's a great track! I don't think he wrote it for The Matrix though. (after double-checking Worakls was actually right). There are many soundtracks that I love… Battle Royale (Requiem And Prologue), The Dark Knight, Inception, Star Wars, Pirates of the Caribbean, Blood Diamond, etc… I can't list them all but I think the one that stands out is  «Now We Are Free» by Hans Zimmer from The Gladiator. 
---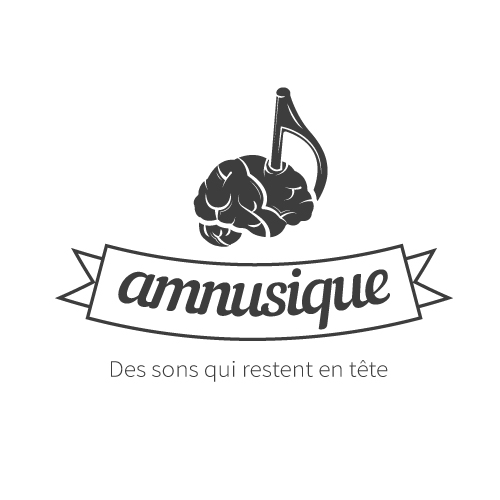 As a football fan, are you more of a FIFA or PES kind of guy? Do you play sometime with the guys at Hungry Music?


Worakls :
Amongst the artists, I'm the only one, but the Hungry team has some very high-level football fans. We often play FIFA together, not every night but almost! Once the day is over… around 4 or 5 in the morning. 
---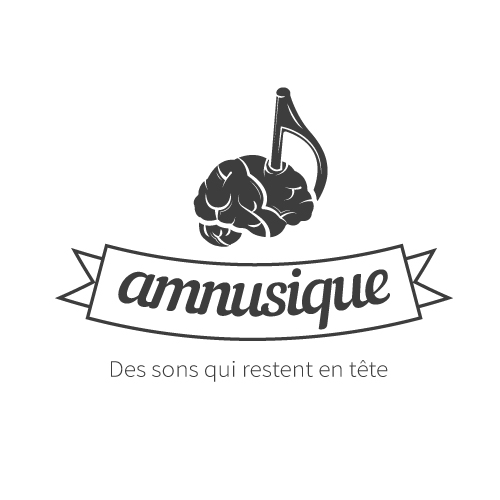 Speaking of video games, would you be interested in making music for this kind of media? With the very melodic aspect of the Final Fantasy score, do you think there could be some work to do in that field?

Worakls :
Of course! I'm a big fan of Nobuo Uematsu, the composer of the Final Fantasy soundtrack. So much of a fun that I even took my grandmother to a Distant Worlds concert when they came to Paris. This is exactly like the film score, if I could do it, I wouldn't even think twice! 
---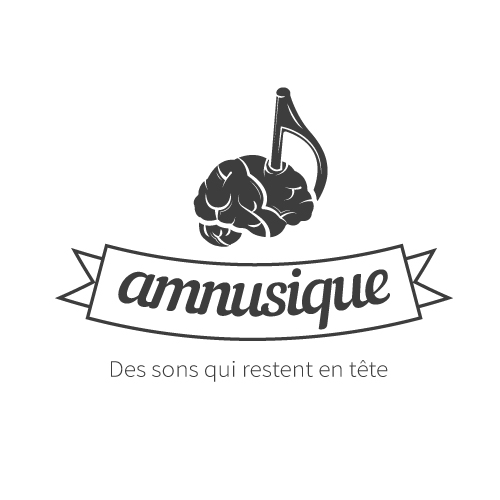 I don't know if you've noticed it, but advertisements now tend to use electronic music. Quite a few car brands (like Citroën) collaborate with French electronic musicians. Have you already been approached by someone for this kind of project or do you feel like your music doesn't fit into advertisements? 


Worakls :
Never, but why not?! It would be very interesting as well. Working within a certain style and time frame would be a great challenge!
---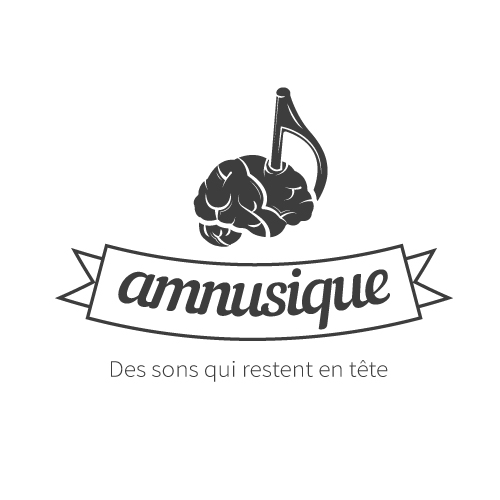 Can you tell us a little bit more about you experience with the philharmonic orchestra? You must feel pressured/tiny when you play with that many talented musicians, don't you? How do you "translate" your music in order for it to be played by musicians? Did you write down sheet music? How does the process go? 


Worakls :
It was very intense indeed! I worked on it for around 6 months, to adapt my tracks to the orchestra I was working with. Although almost all my tracks are written with instruments (like the violin), I had to organize the lines of violas, altos, violins, brass, trombones, trumpets, chorals, etc… So I handed Philippe Gache (orchestra manager) the first sheet music as a work basis. The day we played, it was unforgettable, especially because the atmosphere in Marseille was unbelievable, but also stressful, because the least mistake would have been a disaster almost impossible to come back from.  
---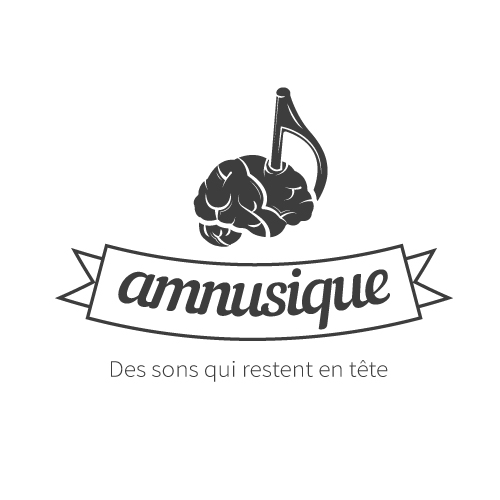 During your gig in Lyon on February 14th, you were on stage with both N'to and Joachim. Joachim was playing the guitar and you were playing the keyboard. Is this part of the live tour or is it something you did just that once?


Worakls :
Actually we wanted to offer a little something for the Hungry Music tour. Given that Joachim plays the guitar and I the piano, if N'to can put it all together with a computer, we're a band! So we thought to ourselves let's do it! We'll do it on every live performance, but not necessarily with the same tracks.
---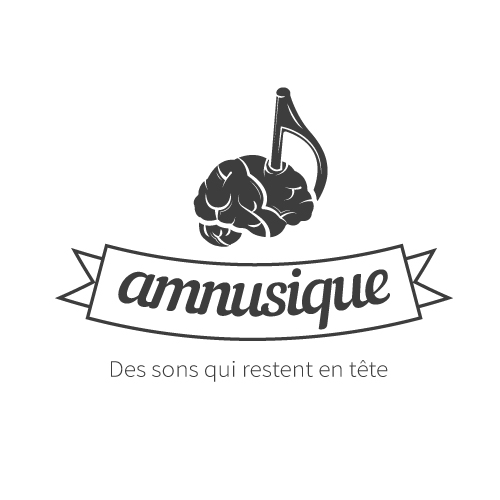 You are often wearing Portugal and Porto kits, you seem to really love this country. Do you go there often? Did you ever play there?


Worakls :
Yeah, I'm half Portuguese and half French. My favorite football club is FC Porto and I've always supported both national teams. I go to Portugal every couple of months but I still haven't played there.
---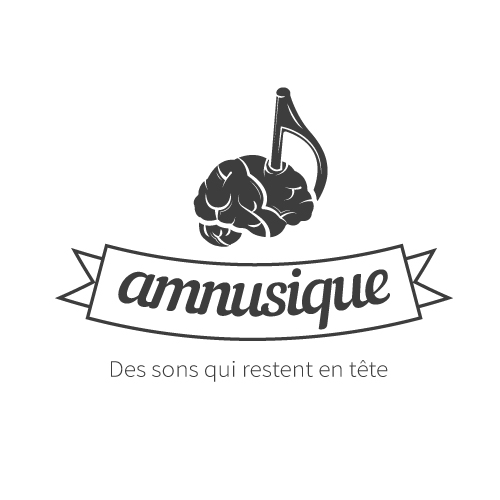 In the 2014 tour teaser, you mention the (outstanding) idea of going on stage with pareos and bandanas. Did you ever do a live performance where everything just got out of control, like wearing costumes or doing anything funny?


Worakls :
Would be beautiful huh? *chuckles* No… never but it's one of my dearest wishes…
---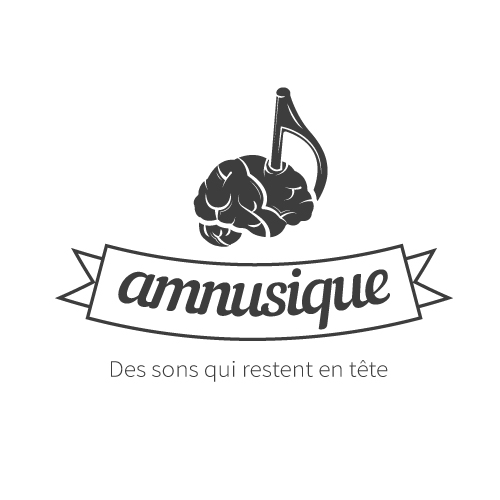 We have some wicked wigs if you want! Anyway, what do you think of the Boiler Room concept? Would you like to take part in such an experience?


Worakls :
Yeah why not I think it's pretty cool… I have nothing against it anyway.
---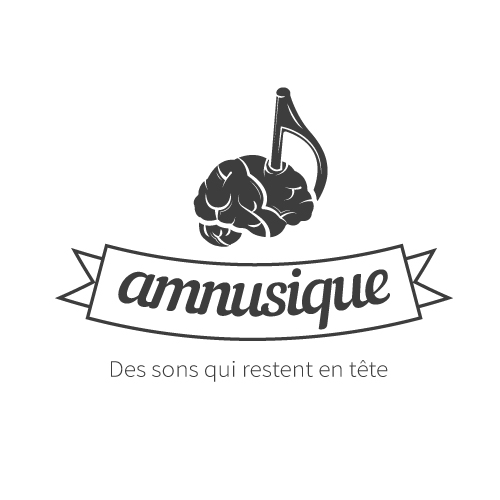 Last question beofre moving on to the fun questions. You did a magnificent remix of Oliver Koletzki's No Man No Cry. Oliver is one of the best producers of house and electronica out there. Can you tell us what made you make that remix? Was it a request of his?


Worakls :
Thank you! Actually yes, he did ask me to make a remix. I love many of his originals, with that "pop sound". But I think that when he asked me to remix one of his tracks, he wanted me to add my personal touch… Not to make a bad imitation of something he would've done much better than me!
---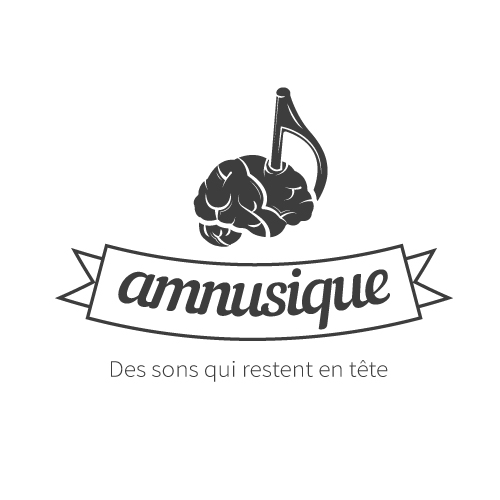 We'll start off with a classic question. The shame album. When you were younger, you must've had an album you'd be ashamed of today. I for instance had Titiyo's single Come Along, N'to admitted to having owned La Plus Grande Discothèque du Monde vol. 14, but we also had artists telling us they owned Lou Bega, Darude, Eiffel 65, Technotronic, Masterboy…

Worakls :
I'd bet good money that I can! I had the album of Manau (French Celtic hip hop group), some Makina albums, and, because I know you're gonna love it, but I'm not really ashamed of it : Pocahontas! Damn that soundtrack was good! 
---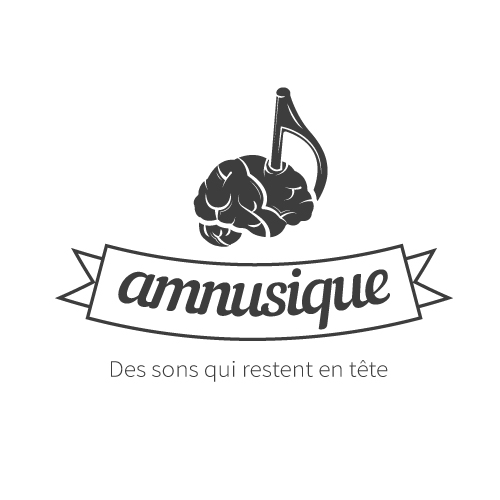 Wow I think we have a champion, you outclassed N'to, we'll send you your trophy soon. Alright, what about THE album you listened to day & night?

Worakls :
Deep purple – Made in Japan ! 
---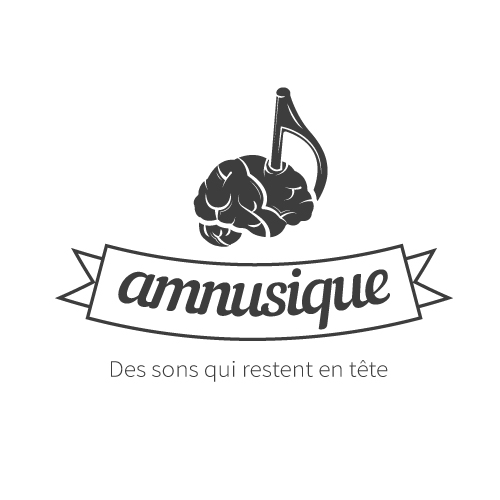 When your name is Kevin, one of the most popular names of the 90's, do you have to set yourself apart by doing something big?

Worakls :
*chuckles* I don't know but you have to pick a nickname impossible to pronounce!
---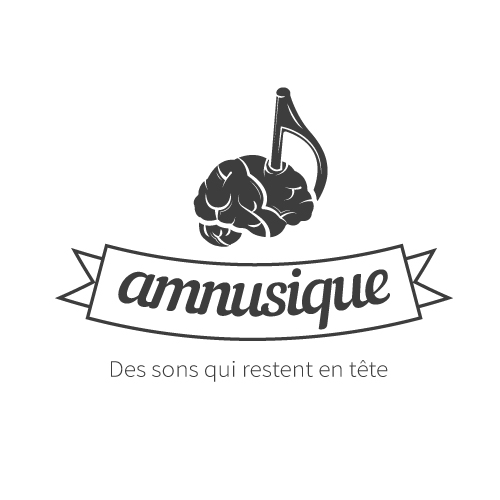 I think you did both things, it's cool! N'to, Joachim Pastor and yourself are a bit of a "ménage à trois", did you give each other gifts for Valentine's Day?

Worakls :
We offered Joachim. He loves cigars… Don't ask. He offered a magnificent wooden knob once, not for for Valentine's Day but I played live with it on Valentine's Day, and ever since. 
---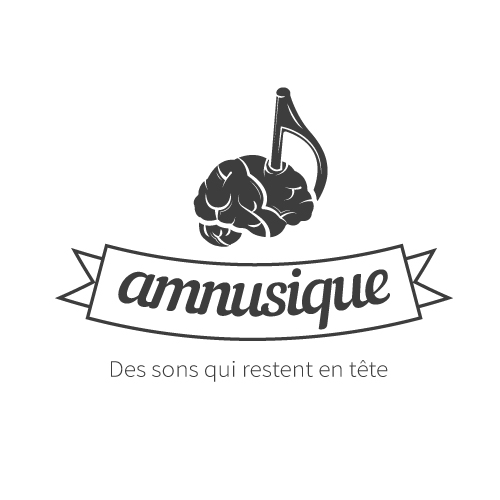 What would you change in N'to and Joachim?


Worakls :
I'd shrink them, they're way too tall.
---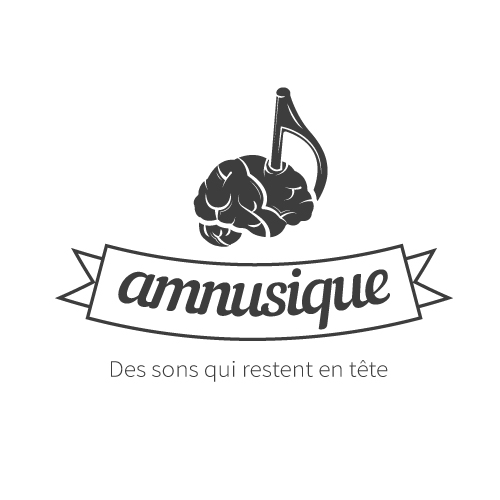 What would you want to take from them?

Worakls :
Probably a couple of tracks!
---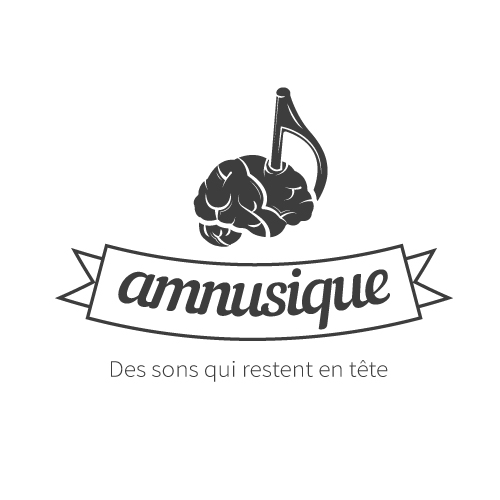 You said that it was Eric Prydz who made you want to make music. Wasn't it his music video Call On Me?


Worakls :
*chuckles* Not really, it could've, that video alone can give birth to a passion. Check out his tracks under the name Pryda : Armed, Europa, Muranyi etc…
---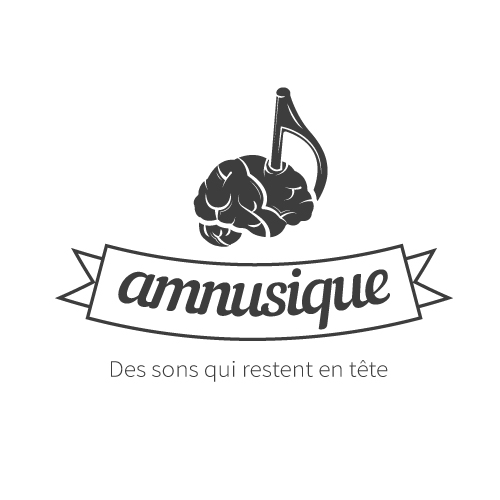 Can you give us your secret to keep such an impeccable hairstyle? Do you use Vivel Dop?


Worakls :
Mir laine ! (Laundry detergent)
---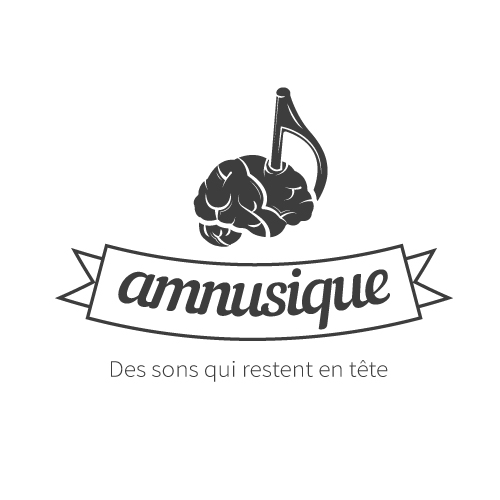 What about your shirts…? Alright let's move on to some questions that mix football and music, two passions of yours:
– You're the manager. Can you give us your starting 11 with your all-time favorite artists? We'll choose a classic 4-4-2 formation. Don't forget to name a captain!

Worakls :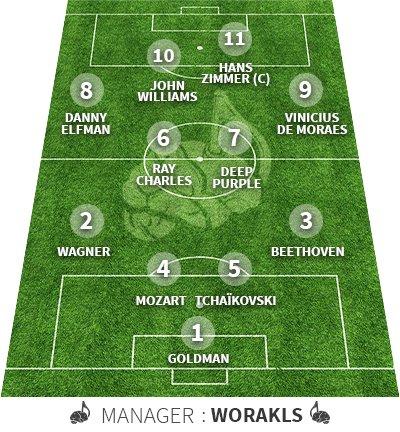 1- Jean Jacques Goldman
2-  Wagner 3- Beethoven 4- Mozart 5- Tchaïkovski
6- Ray Charles 7- Deep purple 8- Danny Elfman  9- Vinicius de Moraes 
10- John Williams 11- Hans Zimmer
Captain : Hans Zimmer
Manager : Worakls
---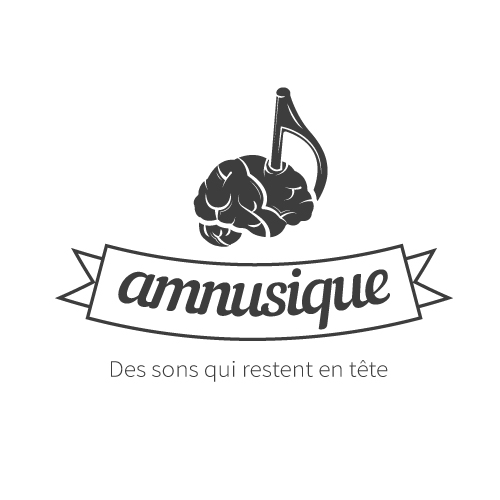 Who would be your Inzaghi? You know the 40+ year-old sub who would still be an ace even on walkers.


Worakls :
Carl Cox ! He'd even be in the starting 11…
---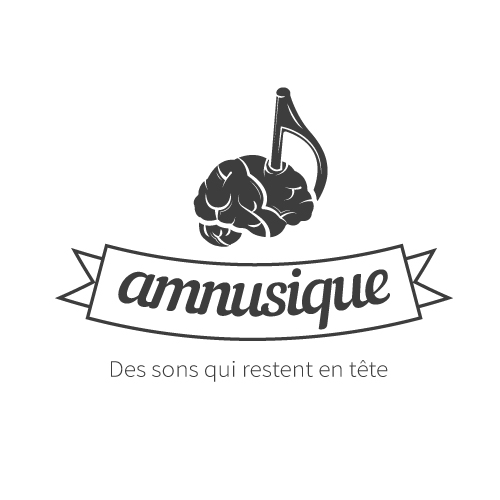 The three Brandao tracks 2014? The ones that are so bad that you'd want to throw them into the offside position.


Worakls :
There are so many… It would be unfair to name just three! And I probably won't make myself any friends with your questions! *chuckles*
---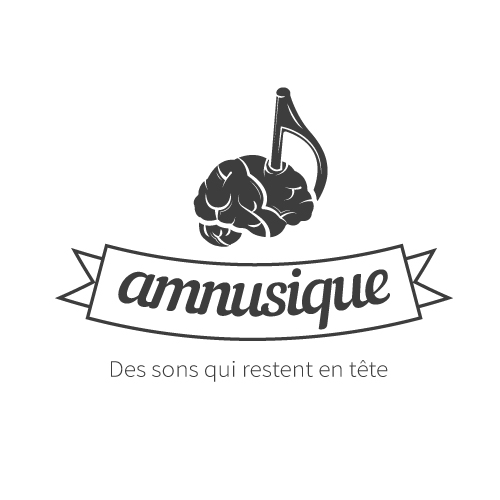 Hmm I sense the Amnesia Joker coming! The "Estelle Denis" track or artist of 2014-2015? The one you love so much you could propose to.


Worakls :
Ame – Rej
---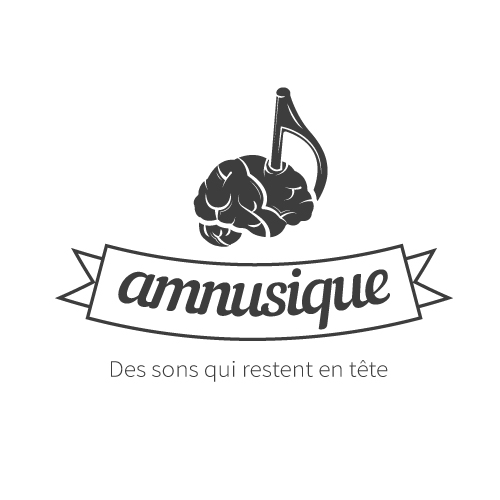 The "Pepe" live show you went to? The one that slapped you right in the face.


Worakls :
Extrawelt at the Rex Club
---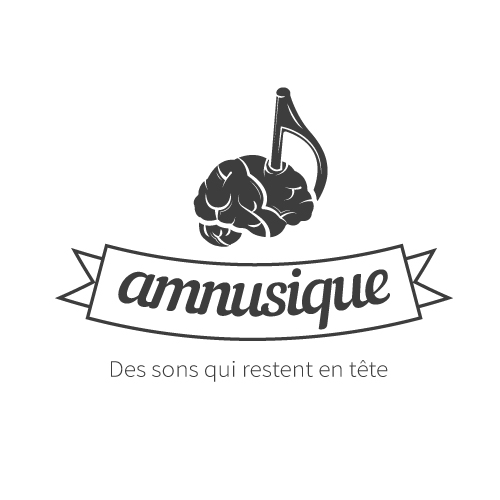 The stadium you'd like to play in someday?


Worakls :
Estadio do dragao – Fc Porto
---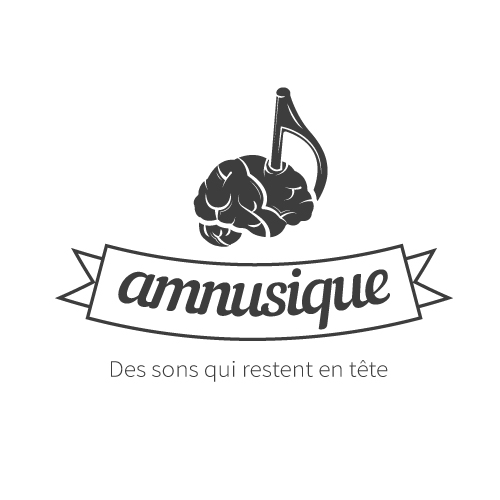 You're offered the possibility of working with Hans Zimmer, but you have to choose one those features in exchange:
1) Bernard Diomède's haircut :
2) Franck Ribery's educational attainment:
3) getting the lyrics of Youri Djorkaeff's (French footballer, released a hip hop single) Vivre dans ta lumière tattooed 
4) having Givanildo Vieira de Souza's (Hulk) big behind:
5) laughing like Thierry Roland:
1)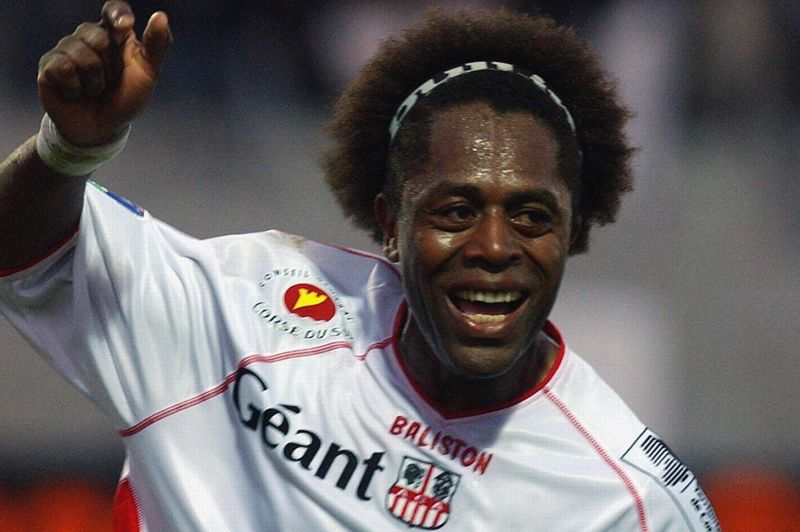 2) 
3) 
 4) 
5) 

Worakls :
Hulk's behind, according to my girlfriend I already do so it wouldn't be much of a change for me… I have to admit though, I thought about chossing Thierry Roland's laugh…
---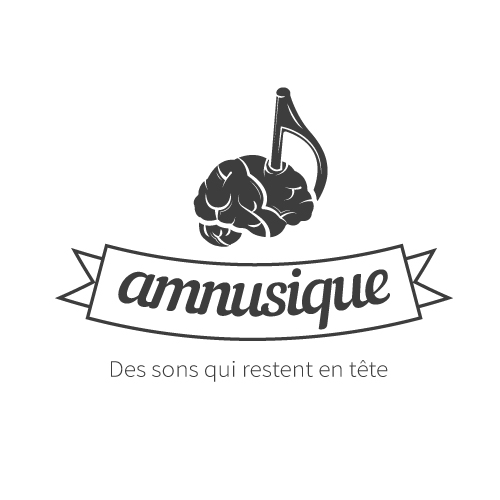 In an interview, a journalist bet you a meal at a restaurant if he could inetrview Quaresma, where are you on that bet? We'll bet you a meal at McDonald's if we can interview Fabrice Fiorèse (French footballer), are you in?

Worakls :
I think I got gouged! I'm in for Fabrice! If he comes with his headband it could be funny!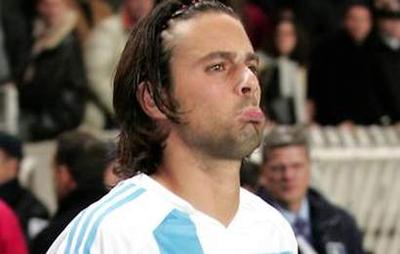 ---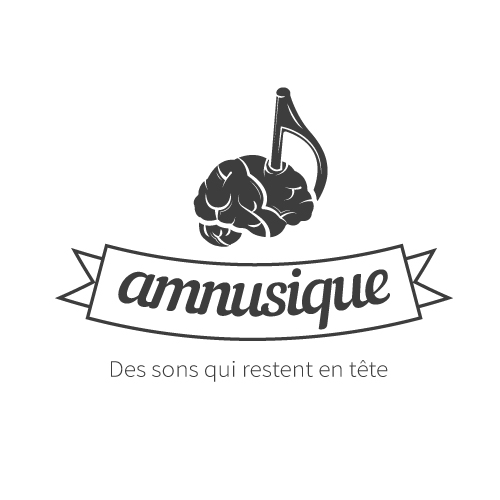 Régine (French singer) is on tour at 85 years of age. What do you think/hope you'd be doing at that age?


Worakls :
At 85, I don't think I'd be messing around a lot, but with a little luck, I'd be still hearing a few violin notes in an opera with my senior club.
---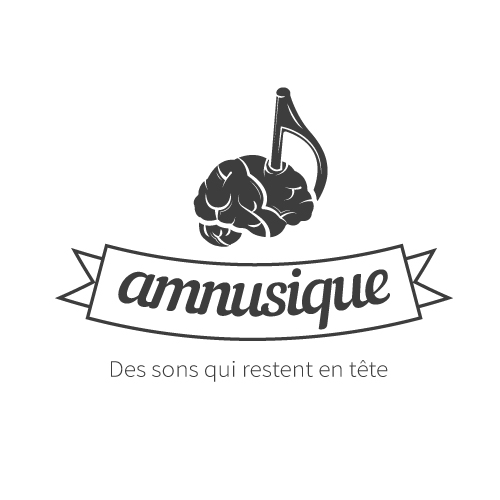 You have over 90,000 fans on Facebook, we're having a bit of hard time finding some. We went through the drawers and pockets of everyone at Amnusique. How many would you give us for 3€55, a purple Bic lighter and the Marcel Desailly game on the Playstation 1?


Worakls :
Throw in a Big Mac and I'll give you one fan!
---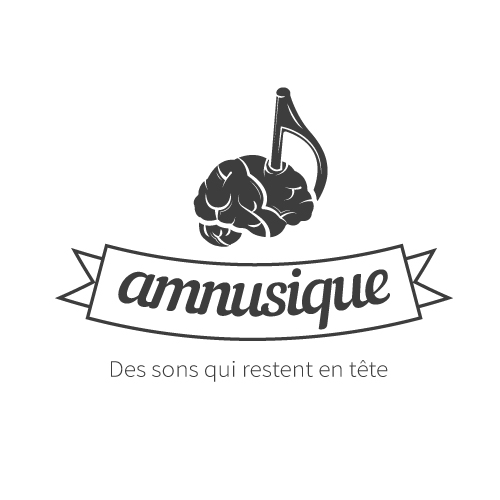 Deal! Why is your single Barbie spelled written backwards?
yhw si ruoy elgnis eibraB delleps sdrawkcab?


Worakls :
Joker !
---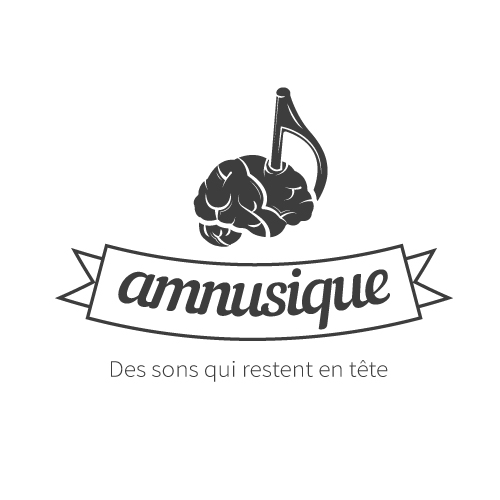 That's the second time someone uses the Amnesia Joker! You did give us Pocahontas though so we're even! One last Amnusique tradition. Can you send us, as a souvenir, a selfie or a picture of an object, a place or something that represents you?


Worakls :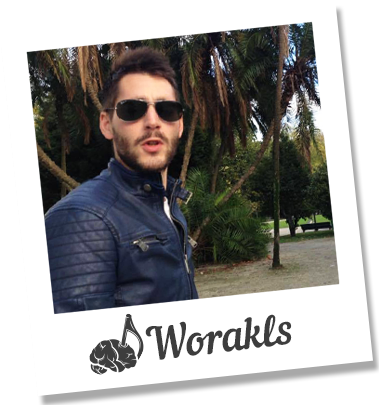 ---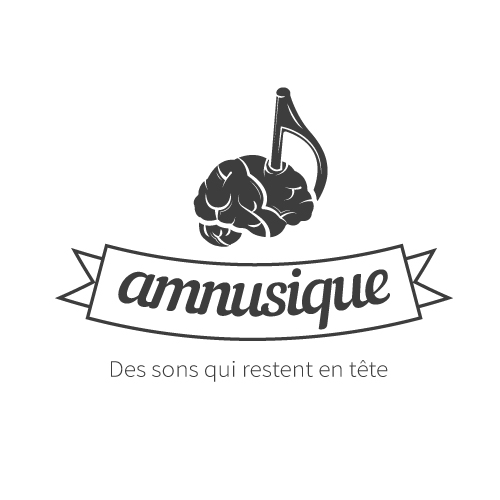 That's it! Thank you Kevin for answering our questions. We would also like to thank Joachim, N'to and everyone at Hungry Music for allowing us to make those interviews. Thanks to William for establishing the contact between Amnusique and the artists. We'll see you in Toulouse next week for a wicked night!
You can follow Worakls on:
---
Country: France.
Genre(s): Electronica, Tech House, Minimal.
Name(s): Kevin Rodrigues.
Additional info: Worakls owes the desire to make electronic music his full-time job to Eric Prydz. He went to one of his concerts in Paris and realized this music could be much more than just a hobby.
Website: ici
Label: Hungry Music.
Publié par : Guillaume, Catégorie(s) : Artists, Interviews